History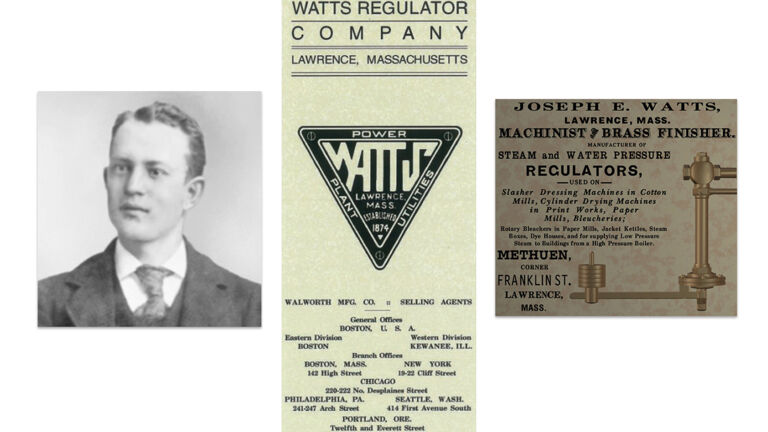 Beginnings
As a 17-year-old machinist in 1857, Joseph E. Watts emigrated to Lawrence, Massachusetts from Cheshire, England seeking his fortune. 17 Years later, he would open an independent machine shop supplying machinery parts and fittings to the local textile mills, Watts Regulator Company. In addition to running his own business, Joseph Watts achieved widespread fame as the patentee and maker of steam and water pressure regulators.
Watts manufactured pressure-reducing valves to regulate steam and relief devices designed to ensure safe operation of water heaters and boilers.
A Family Business
In 1918, Watts Regulator was purchased by Burchard Everett Horne (B.E. Horne) and thus began a new era for Watts Regulator: A family-owned and operated business.
Horne would pave the way for Watts Regulator to develop the patented and revolutionary combination temperature and pressure (T&P) relief valve.
Horne's son George would lead marketing and sales, going from city to city driving new sales and publicizing Watts products to the masses. George Horne is credited for one of Watts' earliest marketing campaigns, "Explosion Danger Lurks!," which demonstrated the dangers of unprotected water heaters in an effort to get T&P valves specified in safety codes.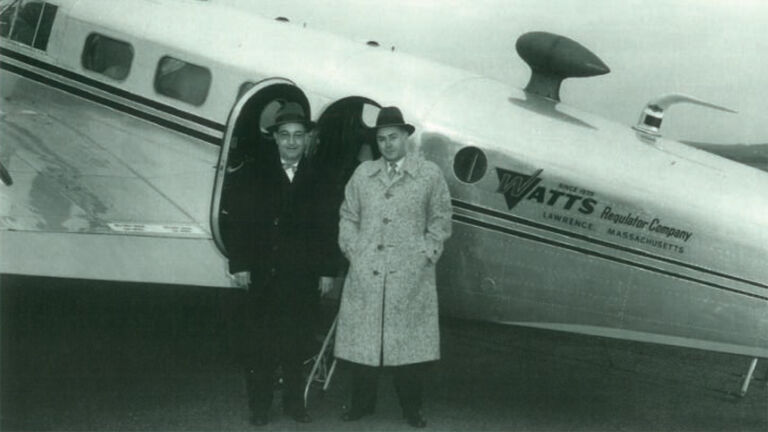 Moving Forward
Upon B.E. Horne's untimely passing, day-to-day control fell into the hands of George, who drove the opening of our Franklin, NH manufacturing plant in 1959. Around this time George's son, Tim Horne, entered the family business.
Watts Regulator expanded its domestic presence and entered the global market with manufacturing plants in Canada and the United Kingdom.
In the 1970's, George led Watts Regulator into the backflow prevention market and the waterworks industry. Backflow preventers have since become one of our most successful product lines.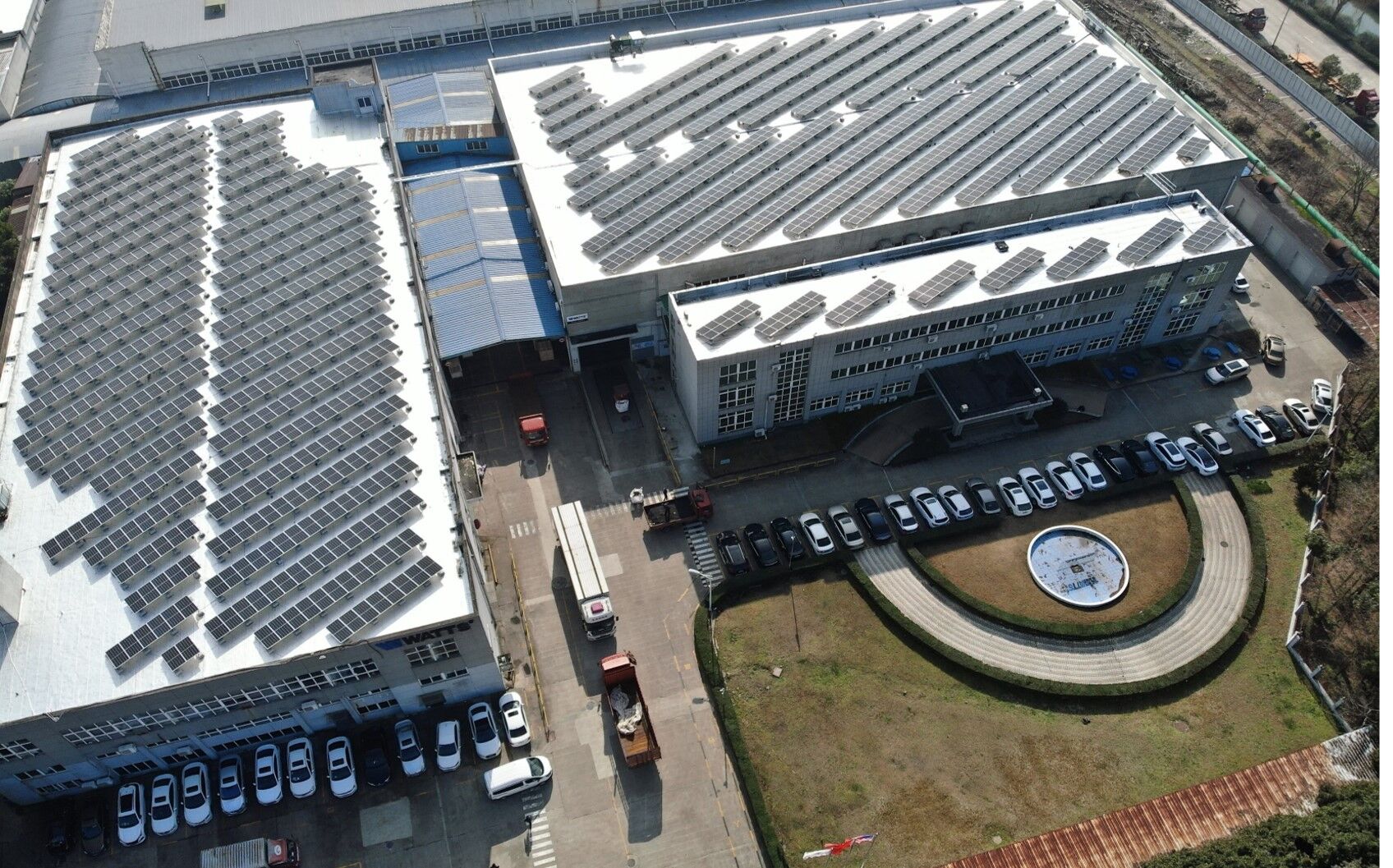 Progress
In 1978 Tim Horne became President and CEO. Horne expanded Watts into new markets with the development of entirely new product lines, sales rose to $100 million in 1984. Wanting to build on recent success, Horne explored going public to raise investment capital and making major acquisitions.
In 1985 Watts Industries, Inc. was incorporated and went public.
In 2002, Patrick S. O'Keefe was appointed Watts new CEO. He oversaw the transition of a successful family-owned business to a publicly-traded company with an international presence.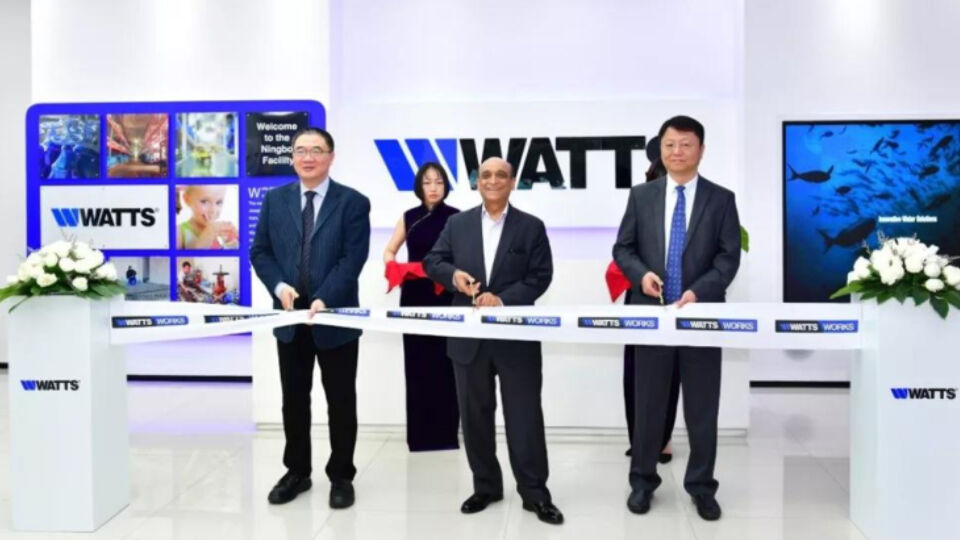 Watts Water Enters China
Watts has since become a world-renowned organization with global operations, branches, and factories in Europe, America, and Asia Pacific. Since 1994, Watts has established direct investment in China through Watts (Shanghai) Management Co., Ltd., Watts Water Equipment Manufacturing (Ningbo) Co., Ltd., and Watts (Ningbo) International Logistics Co., Ltd.
In 2007 Watts established branches in Asia Pacific, Middle East, and Africa with headquarters in Shanghai, China. Other international branches include Beijing, Guangzhou, Chengdu, Singapore, Australia, Dubai, and South Korea.
Watts is led by Robert J. Pagano, Jr., who was appointed President and CEO in early 2014 and the rest, as they say, is history in the making.